Increase your energy, find more joy and start living in the moment
With 20 minutes of meditation offering the same benefits to 6 hours of sleep, meditation is a fantastic way to give yourself a boost when time is limited. You'll explore how your energy is impacted in various scenarios and how to use those short periods of free time to recharge.
Post-natal depression is estimated to affect up to 15% of new mothers, and even those who feel as though they have it together can experience wobbles. Mindfulness can help you bring a joyful energy into your day, allowing you to detach from negative thoughts and self-talk.
One thing a lot of new mothers lack is confidence. This is completely natural, but listening too much to external advice and less to your own intuition can leave you feeling deflated and unconfident. In this course, you'll learn to trust your intuition and instincts.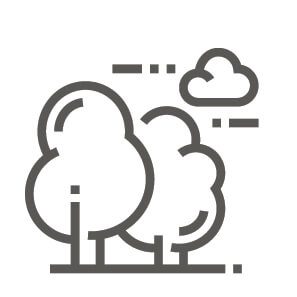 Spending too much time 'doing' and not enough time 'being' can make you feel detached and distracted, and you may struggle to take a step back and enjoy these incredible few years. This course encourages you to live in the present, enjoying this exhausting, overwhelming and exhilarating time for what it is.
These gentle, relaxing meditations are designed to help recharge those empty batteries that all new mothers have to deal with at some point.
With so much time spent dedicated to your new additions when do you get the time to stop and be.
Being a mother is both incredibly rewarding, and incredibly exhausting. Sleep deprivation and a huge lifestyle change can take their toll on both your physical and mental health, and with a newborn to look after, many mothers feel they don't have time for self-care. Of course, it's a while before the hard work stops, with tantruming toddlers and tricky teenagers to deal with a few years down the line.
This course is made up of 7 short introductions and meditations, so it's perfect for those without a lot of time. Led by teacher Emily, this course gives you the tools to deal with stressful situations as they arise. Taking just a few minutes each day to focus on your own emotional, spiritual and mental needs can help you cope with the inevitable hurdles that come with motherhood.
This course includes
Introduction;  A basic experience of meditation and relaxation explaining whats normal and whats not in meditation practice.
Bringing awareness; Focusing on your own emotional, spiritual, physical and mental needs
Nourishing you; Some naturopathic tips on how to nourish the mama
Acknowledgement of story; Tuning into our own essence and paying attention to our stories
Being vs doing; Noticing how much or our time we are overdoing it
Energy exchange; How interactions with our family, friends and children impact our energy
Emily practices an evidence-based approach to Naturopathic Medicine that ensure measured and accurate results.
Her practice aims at supporting women to be the best they can be for themselves, their family and the planet.
As a mother of three boys, she understands how tough motherhood can be, her course 'Meditation For Mothers' is all about supporting mums and helping families thrive.
What is Meditation for Mothers?
The first few weeks, months and even years of motherhood can be a difficult time for parents. Lack of sleep can wreak havoc on your mental and physical health, while neglecting self care can quickly lead to more serious issues.
Studies have shown that just 20 minutes of meditation can provide the same benefits as 6 hours of sleep. This meditation for mothers course is designed to help you recoup and recharge even if you lack time, allowing you to be the best mother you can.
Not only that, many mothers experience a lack of confidence in their own abilities. This course will help you recognise when you are being self critical, encouraging you to use your intuition and trust your instincts.
By the end of the course, you should feel energised, revitalised and equipped to deal with the hurdles and stresses of motherhood.
Is the Meditation for Mothers right for me?
Created especially for mothers, this course won't take up hours of your time! Whether you're feeling a little lost with a newborn or struggling to take care of an emotional teenager, this course can help you to nourish your body with positive energy and self love, so you're better able to take care of your family.
With an introduction from your wonderful teacher Emily, as well as 7 short meditations, you'll complete the course feeling supported and comforted as you dive into the whirlwind of motherhood.