5 Best Books on Meditation for New Meditators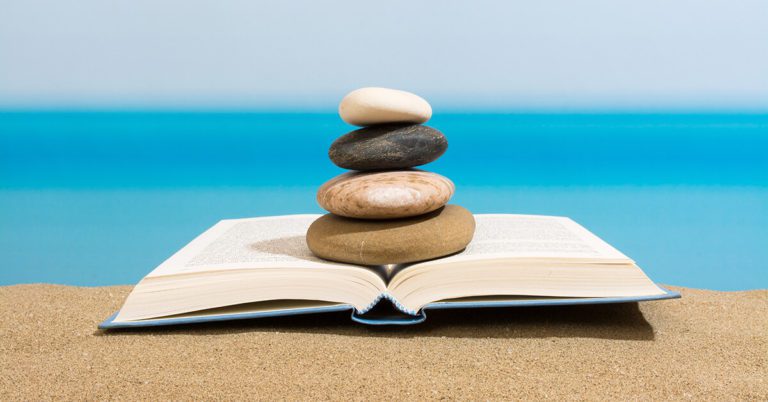 There are more approaches to learning meditation now than ever before. Meditation apps, products, YouTube channels, podcasts, retreats, and classes all have their own way of explaining what meditation is about, how it can be done, and the best ways to reap the benefits.
However, sometimes nothing beats a good book for learning about a new practice. You can take and read them anywhere, they never run out of batteries, and you can read them at your own time and pace.
This is a shortlist of books exploring meditation and mindfulness from some of the most influential and well-known authors on the subject.
Our Best Books on Meditation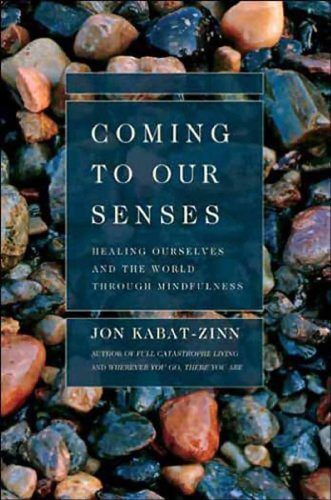 This Might Not Be for You If...
Jon Kabat-Zinn is a pioneer in teaching mindfulness as it relates to medicine and health, having founded the Stress Reduction Clinic and Center for Mindfulness in Medicine, Health Care, and Society.
In this book, he writes about the ways in which meditation can help reduce chronic pain and stress. He provides an excellent starter guide to meditation for those new to the practice.
Coming to our senses is an excellent book because it shows that you don't have to be inflicted with a severe illness (or any illness at all) to benefit from meditation.
In this book, Kabat Zinn explores a wide variety of literature and scientific research on the benefits of meditation, including the seven-step practice that he teaches at his Center for Mindfulness.
This includes sitting, standing, walking meditation, as well as yoga. The book dispels many myths about meditation and discusses everything from the origins of mindfulness to how it aids our physical health.
It's easy to read and understand, making it an ideal entry point for those who are new to meditation.
The Miracle Of Mindfulness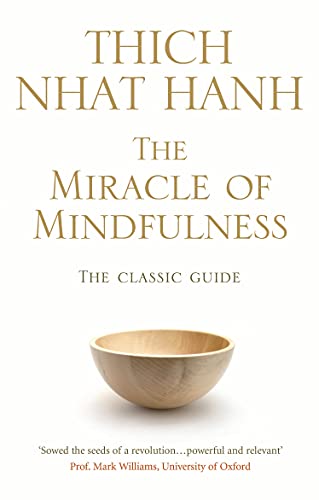 This Might Not Be for You If...
Thich Nhat Hanh became a Buddhist monk at the early age of 16 during the Vietnam war. In the 1970s, after being exiled from Vietnam for his actions during the war, which gained him a Nobel Peace Prize nomination, he moved to France to open his 'Plum village monastery', which teaches meditation and is still open to this day.
Thich Nhat Hanh book 'The Miracle Of Mindfulness', is an excellent beginner guide to meditation.
The book is split into seven chapters that walk you through a variety of easy-to-read and applicable mindfulness concepts.
The simple exercises given throughout the book are easy but effective, and they will allow you to apply your newly learned mindfulness techniques to your everyday life.
The narrative of Thich Nhat Hanh's personal journey is enjoyable and provides a strong foundation for his teachings.
The Headspace Guide to... Mindfulness & Meditation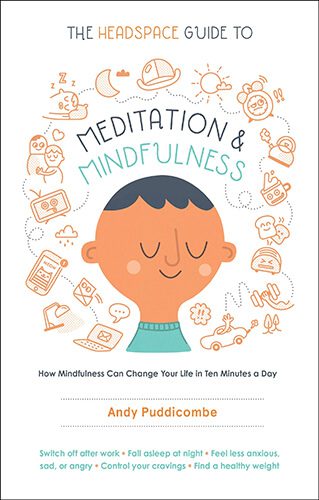 This Might Not Be for You If...
Andy Puddicombe is the founder of the popular meditation app Head Space, bringing mindfulness and meditation to millions of people.
Andy is originally from the West Country in England, but after suffering a bereavement as a teenager, he traveled to Asia, where he trained as a monk for ten years before returning to England to become a meditation teacher.
If you are familiar with the headspace app, this book is essentially the same. Andy's program is designed to introduce just 10 minutes of meditation a day that can fit into anyone's busy schedule.
The book covers the basic concept of mindfulness: what it is, why it works and how to do it as well as explores different meditation techniques and strategies for mindful living.
Andy also explains the science of mindfulness and how it benefits our physical and mental health.
As with the app, this book is beautifully designed, and Andy's words are easy to read, making it a pleasure to work through.

The book also contains links to the headspace website for additional guided mindfulness meditation.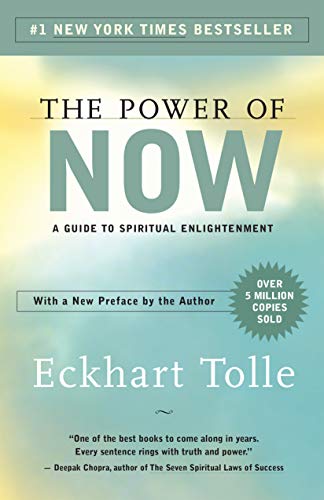 This Might Not Be for You If...
Eckhart Tolles, The Power of Now, is probably one of the most influential meditation books ever written. First published in 1997, it has since been read by millions of people worldwide.
Tolle believes that every minute we spend worrying about the future or regretting the past is time wasted as the only moment that actually exists is the here and now.
The power of now guides you through the process of finding peace and living in the present moment.
However, this book doesn't actually contain any meditation practices; it is more of a self-help guide that looks at how you can use the power of now to create a more peaceful, fulfilling, and productive life.
However, the author includes a few passages about coping with stress through meditation.
Eckhart Tolles's next book 'Practising the Power of Now: Meditations, Exercises, and Core Teachings from The Power of Now', does offer mindfulness exercises and different types of meditation for the reader to try.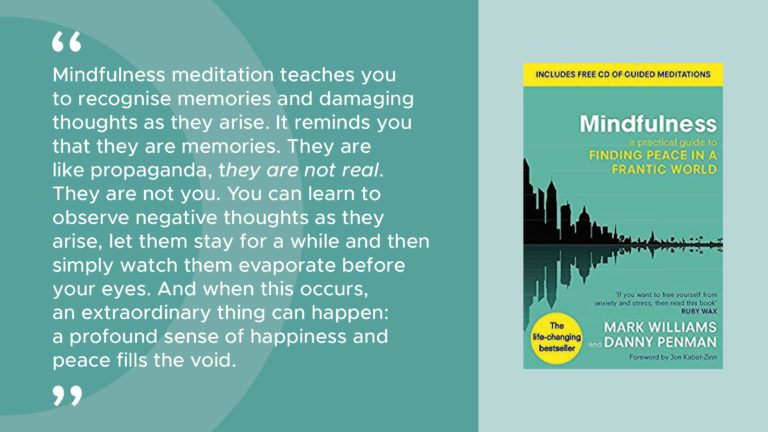 Mark Williams is a Professor of Clinical Psychology at Oxford University, and his book 'Mindfulness: A practical guide to finding peace in a frantic world', serves as an 8-week guided introduction to mindfulness practice.
The techniques in this book are firmly routed in mindfulness-based cognitive therapy and are easy to follow. The book describes a unique combination of meditation and mindfulness, which is best for those wanting a practical, easily accessible, step-by-step guide to improving their mental wellbeing.
MBSR (Mindfulness-Based Stress Reduction) has been used in many clinical trials worldwide to improve the well-being of patients suffering from chronic stress disorders such as depression and anxiety.
This is a perfect book for people who want a comprehensive guide to learning meditation and incorporating it into their daily routines as an effective form of self-care for anxiety and stress relief.
In compliance with the FTC guidelines, please assume the following about all links, posts, photos and other material on this website:
Any/all of the links on this website are affiliate links of which MindEasy receives a small commission from sales of certain items, but the price is the same for you.
mindeasy.com is a participant in the Amazon Services LLC Associates Program, an affiliate advertising program designed to provide a means for sites to earn advertising fees by advertising and linking to Amazon.com or endless.com, MYHABIT.com, SmallParts.com, or AmazonWireless.com. Pages on this site may include affiliate links to Amazon and its affiliate sites on which the owner of this website will make a referral commission.
MindEasy founder & meditation teacher
Griff Williams is an accredited meditation teacher and founder of MindEasy. He spent 12 years working as a London firefighter before changing paths to pursue building MindEasy. He received his diploma in meditation teaching from The British School of Meditation.