Shakti Mat: Ultimate Guide and Review
Tension is a funny thing. Even without excessive use of our muscles, we can cause our bodies to become cramped, stiff, and uncomfortable all through the power of our thoughts.
Learning how to manage these thoughts and how to address our tension at its root is always encouraged.
However, we shouldn't discontent ourselves with our bodies, and if our stress and anxiety are physically manifesting, why not also address it there?
Acupuncture does just that, and with the use of the Shakti mat, it's now easier than ever to get all the benefits of acupuncture from the comfort of your home.
A shakti mat is a brand of acupuncture mat that is designed to release muscle tension by using an array of thousands of tiny plastic spikes to release pressure throughout the body.
It's a great tool for anyone who suffers from chronic pain issues, including tense muscles or back, neck, and shoulder pain.
These little spikes relieve stress & tension by putting pressure on points located on your back, neck, and legs, stimulating the release of endorphins and other calming hormones.
You'll find that using a Shakti Mat helps relieve stress, improve sleep quality, increase energy levels, and boost immunity.
I must admit, the first few times I used the Shakti mat, I found it quite uncomfortable. Laying yourself down onto a spiked mat can feel like you're subjecting yourself to some form of a bed of nails, medieval torture.
However, I would encourage anybody to persevere through the initial discomfort, as it quickly fades after a few prolonged uses.
I carry my tension mainly in my back, neck, and shoulder. This becomes particularly noticeable when I'm trying to get to sleep, as the tension and pain make it hard for me to find a comfortable position.
With this in mind, I started using the shakti mat before bed every night, and this is really where I discovered its benefits.
Not only was the Shakti mat massively relaxing, helping me prepare for restful sleep, but it did wonder for relieving the tension in my upper body.
Finding a comfortable position to sleep in is far easier when you are not tense and in pain.
I would recommend the Shakti mat to anyone looking for something to help them relax, both physically and mentally, before bed or when they feel like their muscles are getting tense and tight.
It's affordable, easy to use, and it makes falling asleep a breeze.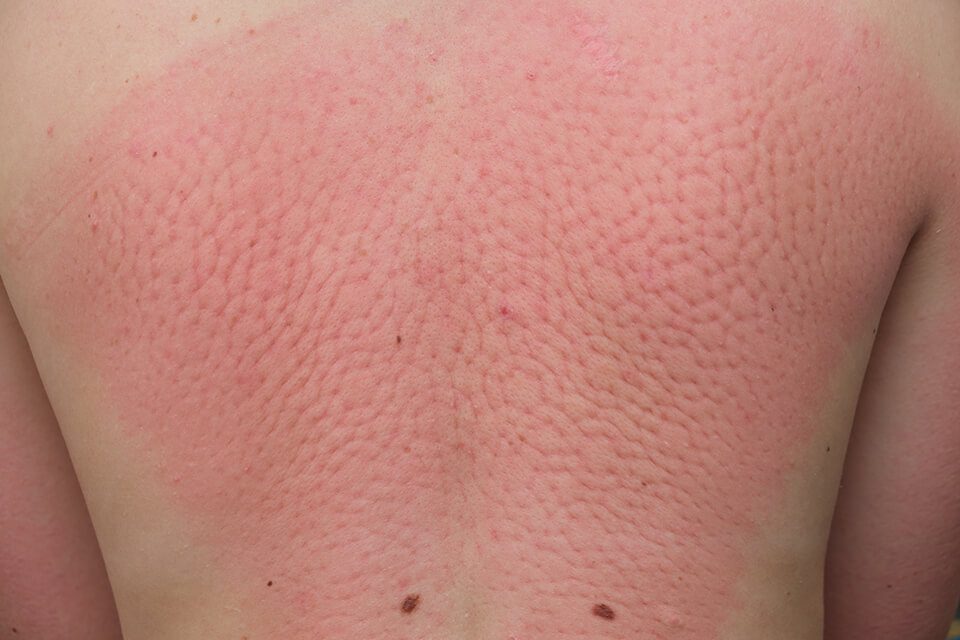 To begin, pick an area of your body that feels tense. For most people, this will be their back or shoulder, but it could also be the lower back or legs.
Lie down on the mat with that area exposed. If you find this too painful to begin with, then use clothes to create a barrier between yourself and the sharp spikes.
This will lessen the pain but also the effects of the mat, so try to slowly ease yourself into using the shakti mat against bare skin.
At first, you may only be able to spend a few minutes on it. As you become more comfortable, you can spend more extended periods on it.
I recommend starting by spending 10-15 minutes on your mat once a day.
After a couple of weeks, you can slowly increase your sessions to 20-40 minutes daily.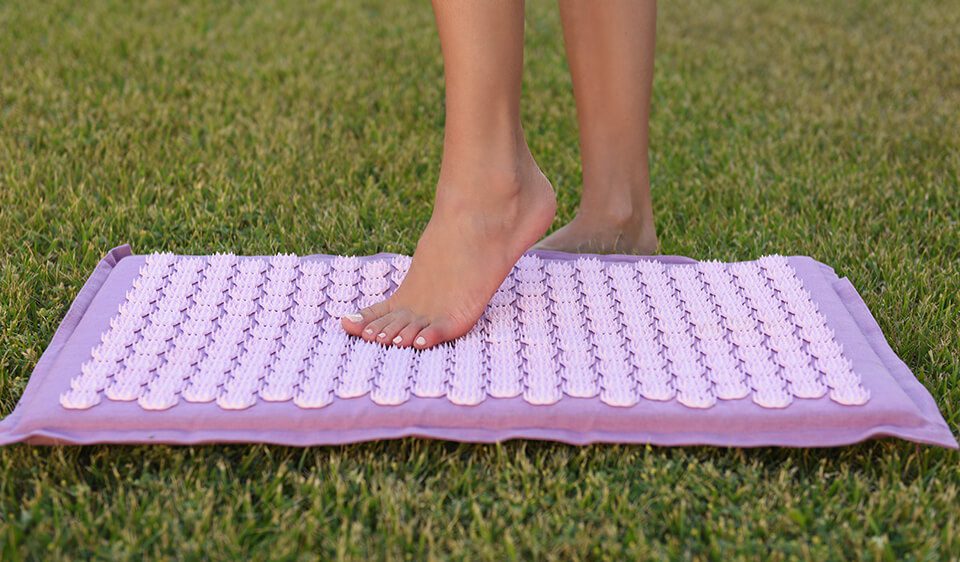 The first few minutes on a shakti mat can be uncomfortable. However, after a few minutes of use, blood flow will increase to the areas in contact with the mat, and your body will begin to relax into it.

Once you become more accustomed to using that mat, that initial pain will become a thing of the past, and you'll slowly be able to spend longer on the mat in each session.

However, if you decide you want to use the acupressure mat in a different position or on another part of your body, you will need to readjust to that initial discomfort.
The main benefit of a shakti mat is the boost in circulation of blood to areas of the body that are suffering from increased pain and tension.
I also noticed that when my muscles weren't tense before bed, the quality of my sleep was vastly improved.
So if you struggle to unwind at the end of the day, using a shakti mat will help you relax.
Here's a full list of all the benefits I experienced from using a shakti mat
Release of muscle tension
Pain relief of back, shoulder, and neck pain
Deep relaxation of the entire body
Stress relief and lower cortisol levels
Deep Sleep and better quality of rest.
MindEasy founder & meditation teacher
Griff Williams is an accredited meditation teacher and founder of MindEasy. He spent 12 years working as a London firefighter before changing paths to pursue building MindEasy. He received his diploma in meditation teaching from The British School of Meditation.
In compliance with the FTC guidelines, please assume the following about all links, posts, photos and other material on this website:
Any/all of the links on this website are affiliate links of which MindEasy receives a small commission from sales of certain items, but the price is the same for you.
mindeasy.com is a participant in the Amazon Services LLC Associates Program, an affiliate advertising program designed to provide a means for sites to earn advertising fees by advertising and linking to Amazon.com or endless.com, MYHABIT.com, SmallParts.com, or AmazonWireless.com. Pages on this site may include affiliate links to Amazon and its affiliate sites on which the owner of this website will make a referral commission.