Sleep Technology: 5 Gadgets I Use to Snooze in 2022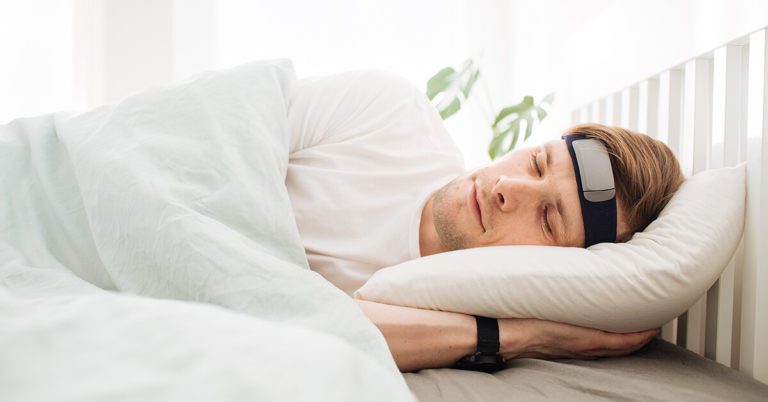 Putting down electronic devices is almost always the number one tip for helping you achieve an easier and better sleep at night.
However, some gadgets out there can be a game-changer on those nights when your brain just won't shut off..
That's why today, we're going to look at some of the best sleep gadgets in 2022. These range from simple solutions to help you relax to devices that can help you track your sleep and monitor your brain.
If you suffer from poor sleep and want to try something new, perhaps these innovations will be worth a shot!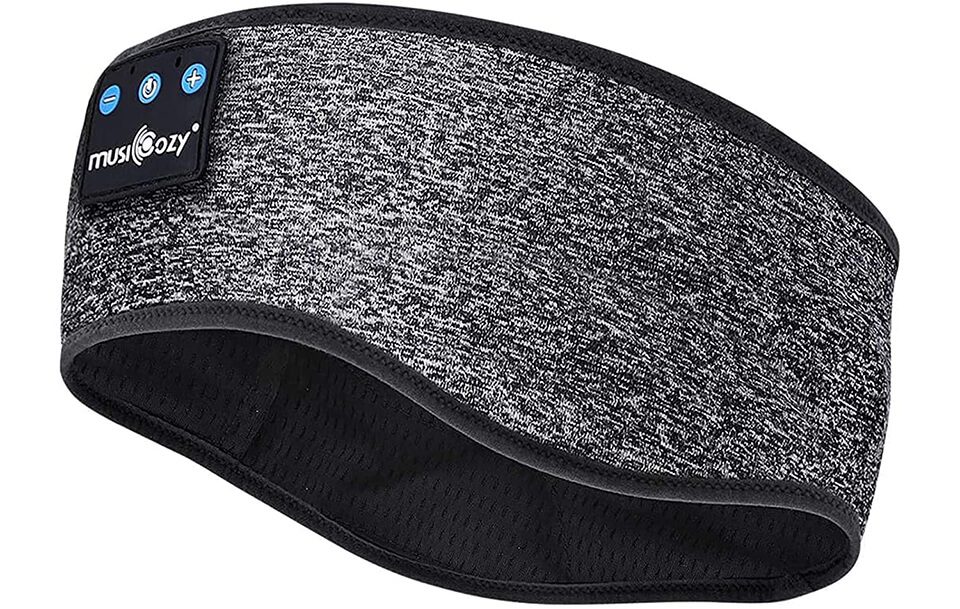 This Might Not Be for You If...
For me, the Musci Cozy has been a revolution. It's cheap, simple, and super effective. Everyone's sleep needs are different, but I've found if I'm struggling to relax and switch of my brain, listening to a relaxing sleep meditation, audiobook, or podcast is the perfect solution.
The problem with this, though, is that using earbuds or over-the-ear headphones are highly uncomfortable when lying down. Either poking into your ears or forcing you into a sleeping position you might not be comfortable in.
Essentially the Music Cozy is just a pair of speakers inside a fabric headband. However, just because a solution isn't super technical doesn't mean it's a bad one.
The MusicCozy is very comfy and allows you to sleep in any position without feeling the headphone pushing into your head.
The interface is straightforward, with just an on and off button and volume control so that you don't have to pick up your phone once you've started listening.
The quality of the sound isn't going to be comparable to the newest pair of Bose headphones or Airpods, but it doesn't have to be. Whatever you're going to be listening to, you'll want it to be quiet and relaxing, which they are perfect for.
They also have an eye mask version if external light is a problem for you.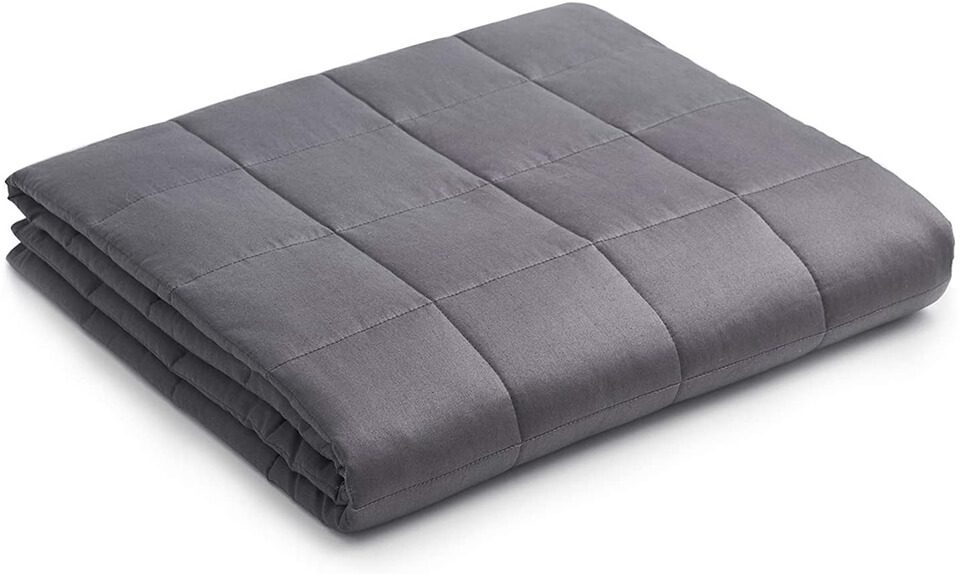 This Might Not Be for You If...
A weighted blanket makes you feel like you are being hugged – it's just so nice and calming. Sleep researchers all seem to agree that weighted blankets are one of the best ways to naturally increase sleep duration and quality.
Weighted blankets work by emulating a clinical practice called pressure therapy, where pressure is used to relax the nervous systems. Its thought that pressure therapy could help release the sleep hormone melatonin and lower the stress hormone cortisol.
The YnM Weighted Blanket has a few features that help it stand out from other options. Firstly it uses glass beads for weighting the blanket instead of heavy fabrics. This keeps the blanket breathable and cool.
Secondly, it's made out of smaller compartments than other weighted blankets. This helps distribute the weight evenly and allows the blanket to contour better to your body.
The only issue you may find with weighted blankets is that they can make you feel a little too warm. This probably won't be a problem in the winter, but I did notice it in warmer months, but it was nothing a cold shower before bed couldn't resolve.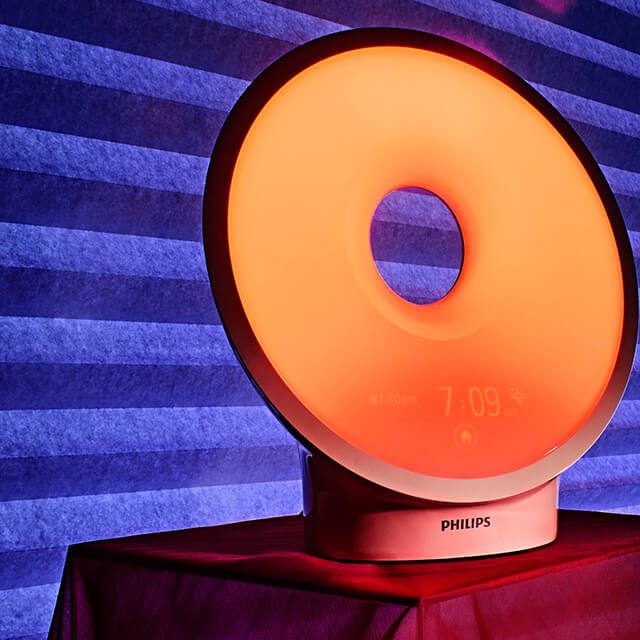 This Might Not Be for You If...
A healthy bedtime routine and healthy sleep habits are essential for creating the perfect condition for a good night's respite.
For example, watching Netflix, looking at your phone, or playing games are a sure-fire way to sabotage your rest.
Instead, you should use your hour before bed to relax and prepare your mind for falling asleep.
I've personally been using my sunrise alarm clock for several years now and it has made a huge difference in my sleep quality and life.
The alarm gradually gets dimmer over 30 minutes, emulating a sunset and easing you into a relaxed and restful state.
Likewise, it simulates a sunrise in the morning, slowly waking you up naturally, the way our bodies were designed for.
This is not only a great way to start your morning but also reduces your stress levels throughout the day, as you won't be chronically tired due to being jolted out of bed.
The Philips SmartSleep allows you to fully customize the length and color of both your sunrise and sunset. It has a multitude of wake-up sounds from white noise, bird songs, ocean sound, and FM radio.
One stand-out feature that is worth noting is its RelaxBreathe wind-down routine that uses the light to gently guide your breathing down to a restful rhythm.
A lot of sunset alarm clocks don't include this feature, so it is definitely worth the investment in my opinion!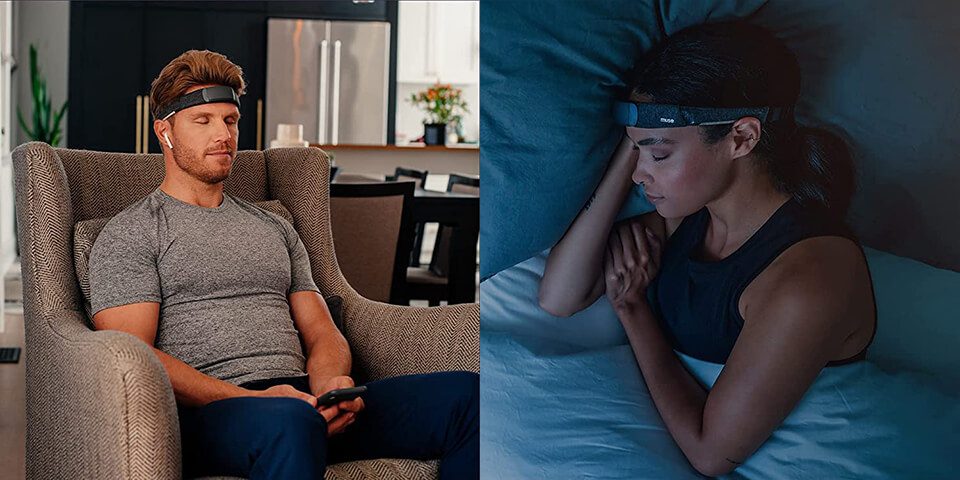 This Might Not Be for You If...
The Muse S is a piece of wearable technology that tracks your brain waves using EEG sensors. Originally designed as a meditation tool, the new generations are just as much intended for sleep as for mindfulness.
As you lay in bed, the muse s tracks your brain activity and provides real-time feedback depending on your current sleep stage.
For example, the app will either play you a meditation or sleep story, ambient sound, or music and then gently adjusts what you hear depending on the feedback it's getting from your brain.
If it starts to read that you're waking up, it will automatically begin to guide yo back to sleep.
As well as guiding you to sleep the Muse S doubles up as a sleep tracker, monitoring your position, heart rate, and respiration and uses these metrics to detect your sleep cycles.
This information will give you an understanding of your sleep and how to improve it over time.
The Muse S isn't cheap by any means, starting at just under $300 for the second-generation model. However, it's a great investment if you want to improve the quality of your sleep and reduce your anxiety.
5.Blue Light Blocking Glasses

Most of our electronic devices emit blue light that suppresses melatonin production in the brain – the hormones that make us tired.
Before I knew this, I'd lay in bed looking at my phone, reading articles, or scrolling on social media. I'd wake up almost every morning not fully rested because my body wouldn't release the right levels of melatonin to help me fall asleep.
However, the perfect sleep routine isn't always possible, and there will be nights when we might have to work late, or we just end up letting Netflix convince us to continue watching whatever show we're currently bingeing.
When I switched to using Blue light blocking glasses, I noticed a HUGE difference in both the quality and quantity of sleep I was getting.
They completely block out all the blue light from my phone and computer, allowing me to fall asleep later in the evening when there isn't the option for a prolonged screen break before bed.
Overall, the glasses have made me feel much more relaxed and less anxious when working on a computer late at night, worrying that my sleep is going to be affected.
MindEasy founder & meditation teacher
Griff Williams is an accredited meditation teacher and founder of MindEasy. He spent 12 years working as a London firefighter before changing paths to pursue building MindEasy. He received his diploma in meditation teaching from The British School of Meditation.
In compliance with the FTC guidelines, please assume the following about all links, posts, photos and other material on this website:
Any/all of the links on this website are affiliate links of which MindEasy receives a small commission from sales of certain items, but the price is the same for you.
mindeasy.com is a participant in the Amazon Services LLC Associates Program, an affiliate advertising program designed to provide a means for sites to earn advertising fees by advertising and linking to Amazon.com or endless.com, MYHABIT.com, SmallParts.com, or AmazonWireless.com. Pages on this site may include affiliate links to Amazon and its affiliate sites on which the owner of this website will make a referral commission.