10 Amazing Meditation Room Ideas to Help You Find Your Zen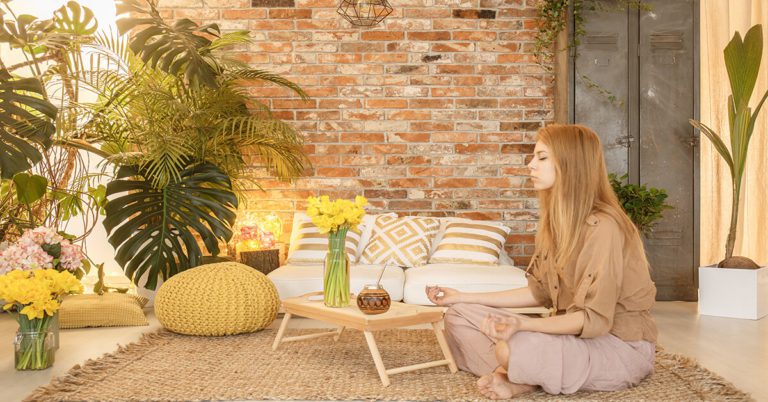 Whether you're looking to find calm amidst the chaos or simply want to improve your mental health and happiness, creating a dedicated space for your meditation practice is a generous act of self-care that will have a lasting effect on your life.
Meditation spaces can come in many different shapes and sizes. Perhaps you have a whole room that you can turn into a yoga/ mindfulness studio, or you may only have a corner that you want to transform into a spiritual sanctuary.
Either way, we all want more peace and calm in our lives. We've included everything from chic and sophisticated to rustic and serene in this list of meditation room ideas.
So choose the concept that resonates with you, and create your own peaceful space that will inspire you to practice every day.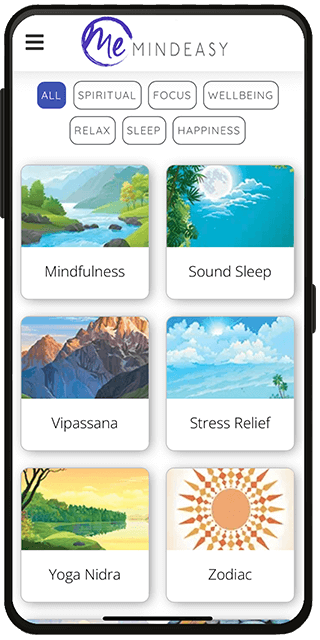 Join over 50'000 people on their meditation journey.
Elevate Your Space With a Tranquil Wall Design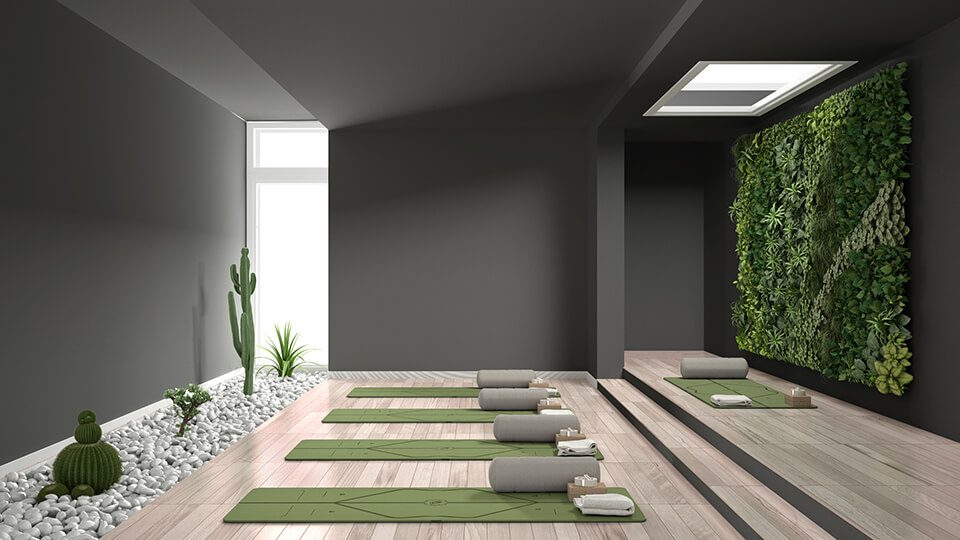 A lovely way to connect your meditation space to the outdoors is by including some natural elements indoors.
For example, you could incorporate potted plants, succulents, or bonsai trees.
This can also make a great focal point for when you're meditating. Potted plants help improve mood and reduce fatigue.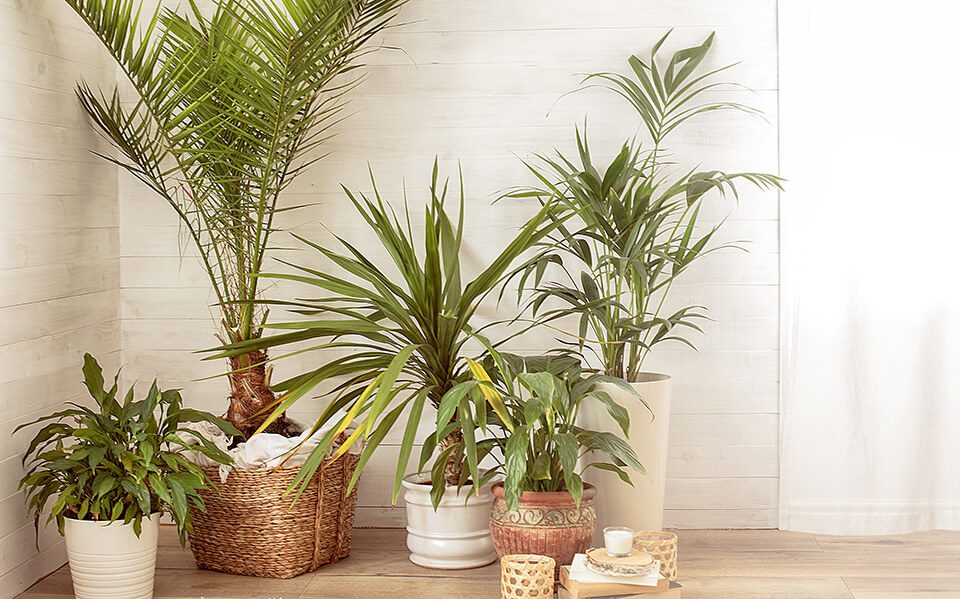 A zen garden is the ultimate meditation accessory if you have the time and space.
Not only will this make your meditation room that much more peaceful, but it will also create a relaxing activity to occupy your time each day while you're in your quiet space.
Zen gardens in the Japanese style contain bamboo mats, rocks, and gravel.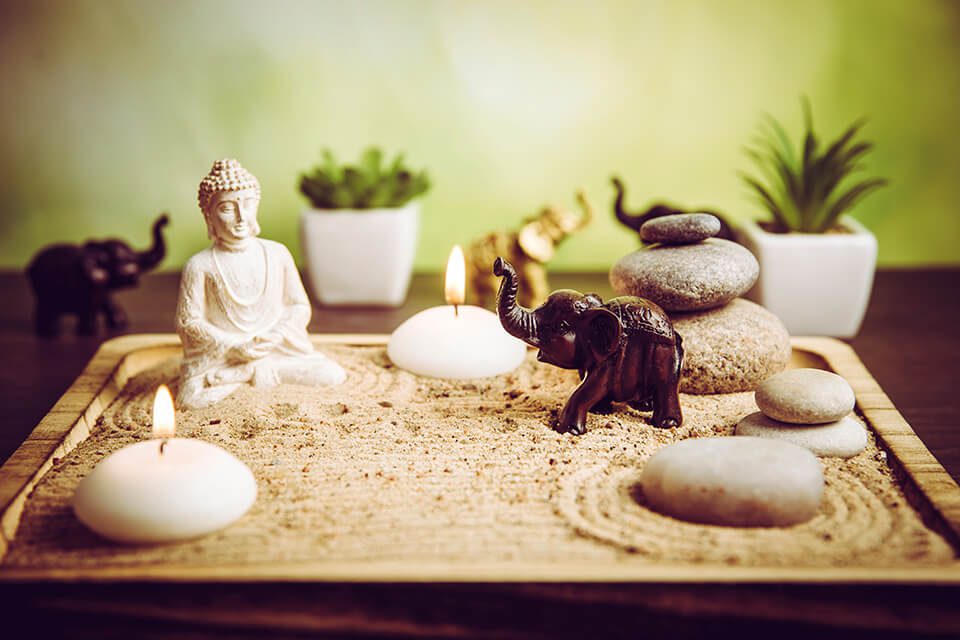 Try a Calming Color Palette
White is known to have a calming effect, and it's one of the favorite colors for creating a peaceful atmosphere.
However, it can be a bit boring so think about other colors to add some variety.
If you already have a neutral color palette, try experimenting with warm colors or adding in one or two bold and bright shades.
Include Some Meditation Accessories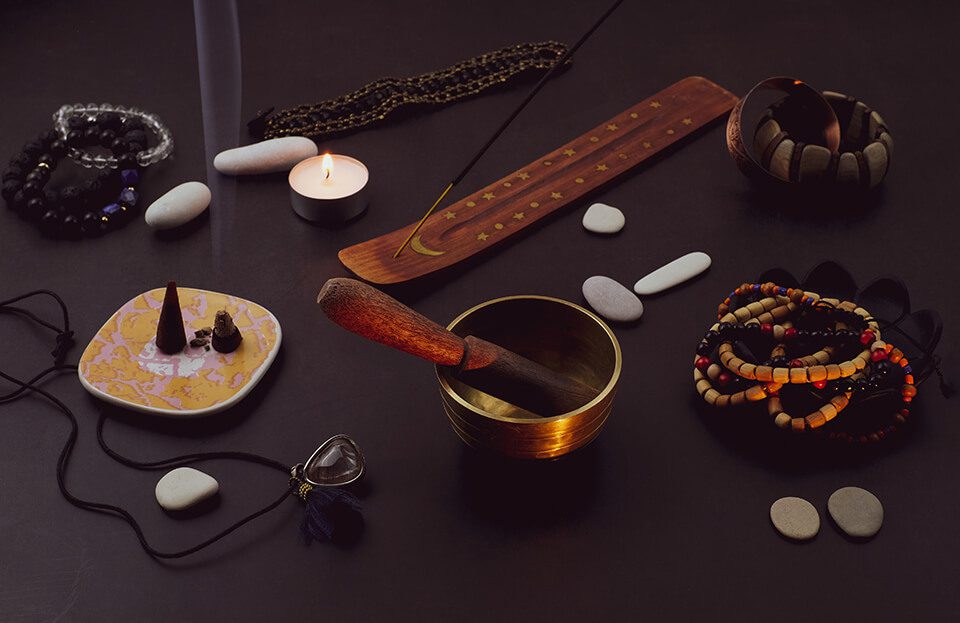 Style Your Space Around a Theme
Some people prefer to keep their meditation space in a minimalist style, while others prefer more of a theme.
For example, you could go for an Asian theme by including some Buddha statues, South-American with a few terracotta pots, or Bohemian style with a few floor cushions.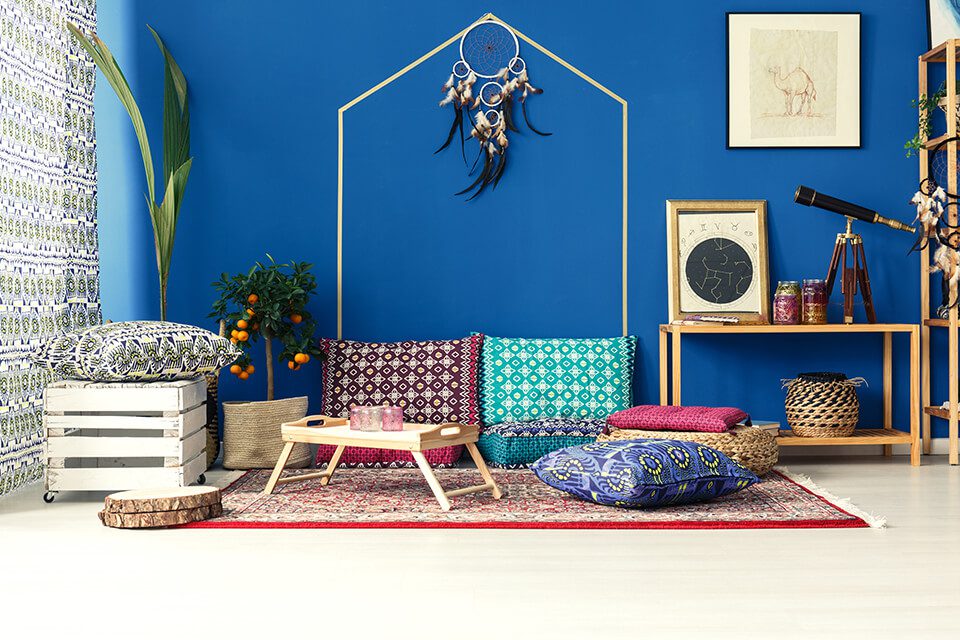 Create an Altar to Inspire Your Practice
You can turn your meditation room into a sacred space by creating an altar.
It's a great way to honor the essence of your practice and look at something beautiful while you meditate.
Maybe you want to set it up with photos of spiritual teachers or inspirational quotes or decorate it with meaningful objects such as candles, crystals, and flowers.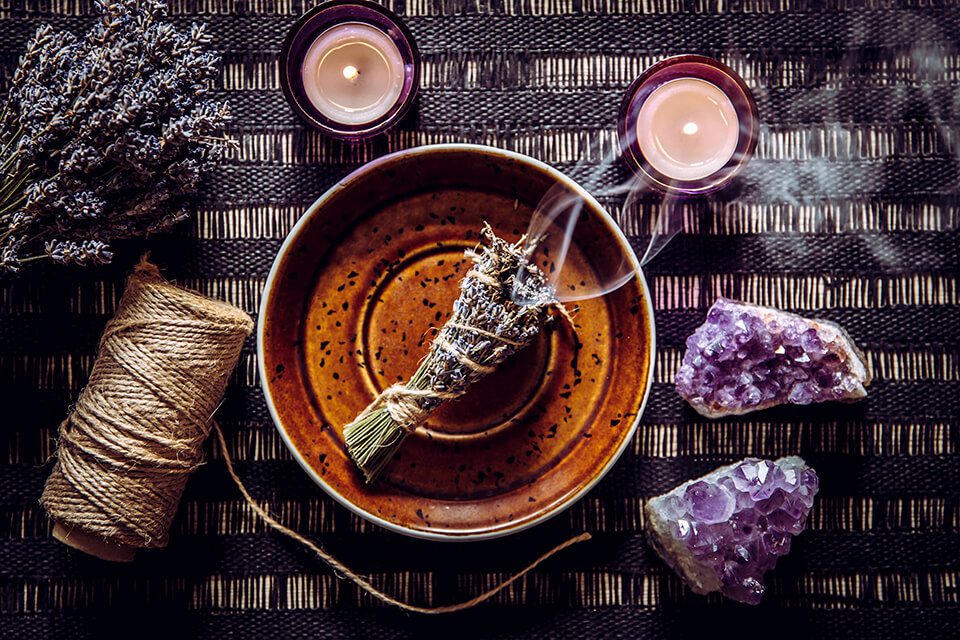 The simpler the space, the more room you'll have to focus on your breathing.
Try removing all unwanted clutter and visual distractions, like TVs or large pieces of furniture.
Clutter will only disrupt your focus and prevent you from achieving a clear mind.
Produce an Airy Atmosphere With Floating Greenery
For some extra serenity and ambiance, create floating greenery as a backdrop for your chair or couch.
Your meditation space should be only as busy as it needs to be, so opt for natural wood that feels soft and calming.
Floating green plants like ferns or reeds help complete a perfect meditation space..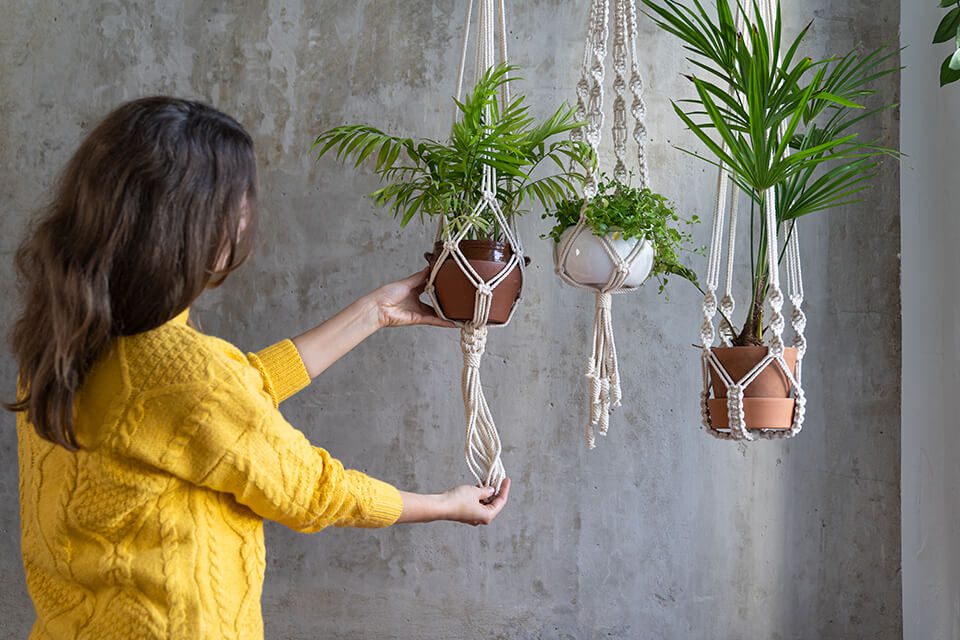 Choose a window that lets in plenty of natural light. This will help to brighten up your meditation space and give it a sense of warmth and harmony.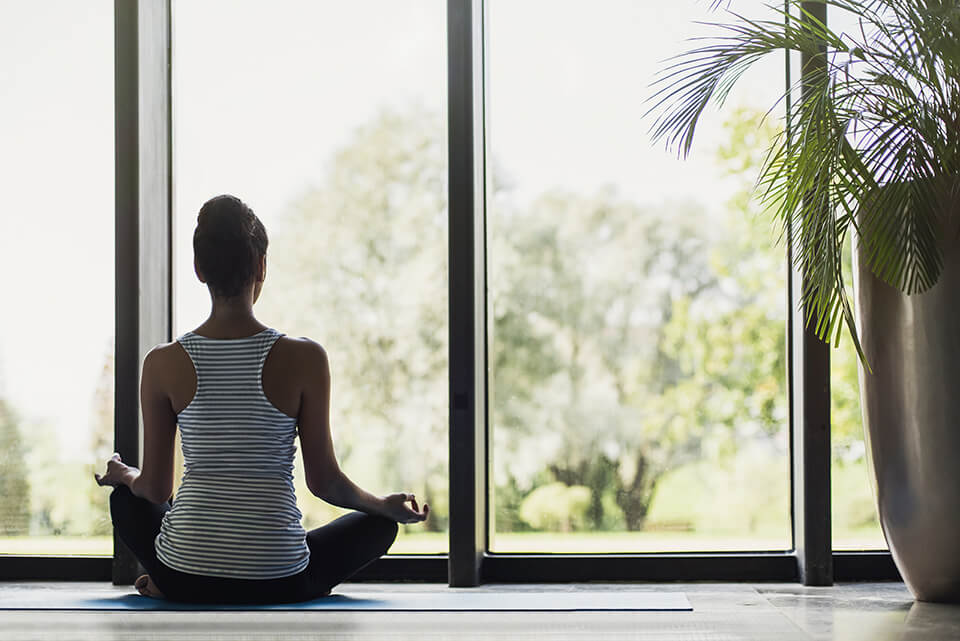 What Is the Purpose of a Meditation Room?
A meditation room or a meditation corner serves as a quiet space that is free from distractions where you can escape to try to be calm and mindful.
Having a dedicated space for your meditation will help cultivate your practice into a habitual meditation ritual.
MindEasy founder & meditation teacher
Griff Williams is an accredited meditation teacher and founder of MindEasy. He spent 12 years working as a London firefighter before changing paths to pursue building MindEasy. He received his diploma in meditation teaching from The British School of Meditation.